Dear Fellow COHREP Members: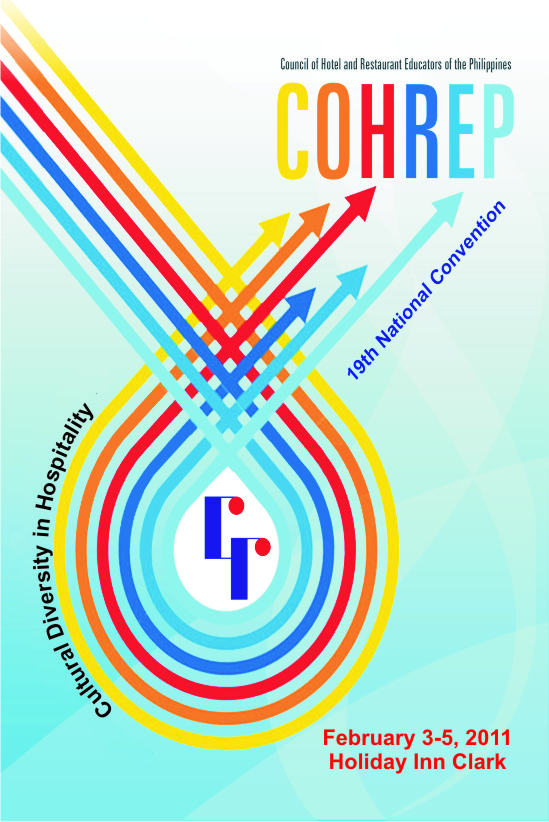 Greetings!
Dear COHREP member, industry practitioners and professionals from allied fields:
The Council of Hotel and Restaurant Educators of the Philippines (COHREP) invites you to participate in COHREP's 19th Annual Convention, to be held on February 3 to 5, 2011 at the Holiday Inn, Clark, Pampanga.
The dynamic growth and development of the hospitality industry brings about many issues and concerns that influence our roles and functions as educators and practitioners. Likewise, we realize the need for active networking with the fellow professionals and practitioners. The best way to address all these is to join us in the next COHREP Convention.
We encourage you to sign early using the attached reply slip, and take advantage of early bird rates.
See you all at Hoilday Inn Clark!
Cheers,
CORAZON F. GATCHALIAN PhD
President COHREP
----Download COHREP 19th National Convention Program
----Download CHED Endorsement
----Download Membership Form
----Download Registration Form
----Download Reservation Form
----Download List of Hotel Accomodations
----Download About Holiday Inn